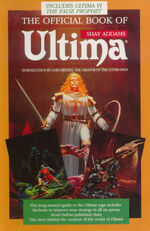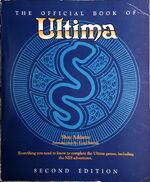 The Official Book of Ultima is a book on the Ultima series written by Shay Addams, with help from Richard Garriott and unique illustrations from Denis Loubet.
Two editions exist. The first edition of the book was published in 1990 and is 244 pages long. Its original list price was $14.95. Included in it are:
History of the Ultima series.
Inside information from Origin.
Walkthroughs for Ultima I - VI.
Maps for Ultima I - VI.
The second edition came out in 1992 and is 308 pages long. Its original list price was $18.95. It contains all the content from the first edition, plus: